Menu
Norwegian ingredients with Thai flavours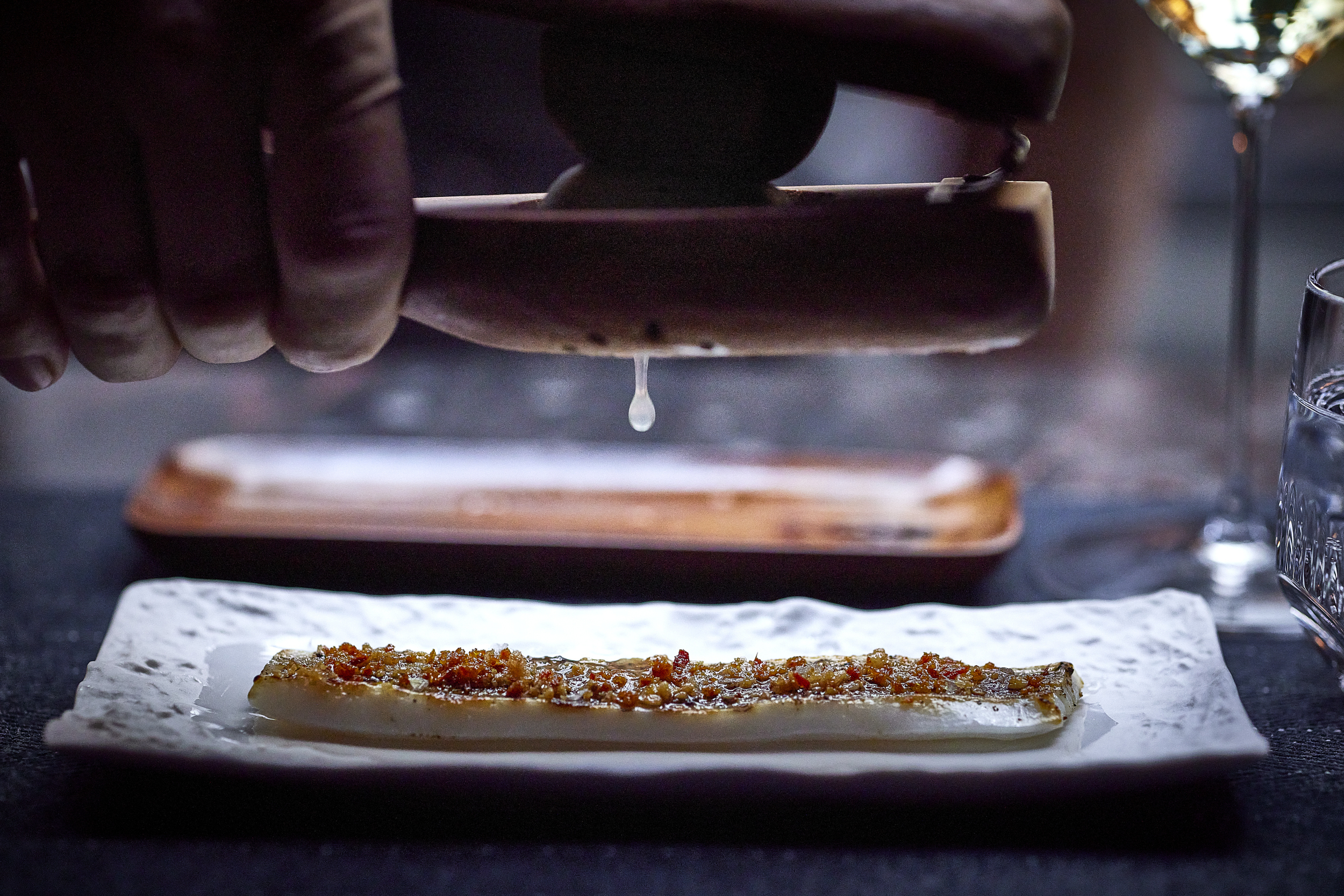 A journey through Norway with Thai tastes
Our philosophy is to find and use the best ingredients from Norway and the Nordic countries, and to make them taste totally different. Our tastes are Thai, but most our produce is Nordic. We follow the Norwegian seasons and combine them together with flavors from the Thai season.
Important information
Allergies: We need 24 hours notice to be able to adapt any allergies and food preferences. The menu can then be adapted to the following allergies; gluten, lactose, nuts and shellfish and we can prepare a pescetar menu.
Unfortunately, we cannot offer vegetarian or vegan menu.
Booking
When you book a table with us, you need to confirm the booking with a valid credit card. No amount is withdrawn or reserved. This is to ensure that you show up to your booked table or follow the current cancellation policy.
Changes
Menu and price are subject to change without notice!